Salt brine process ready for winter weather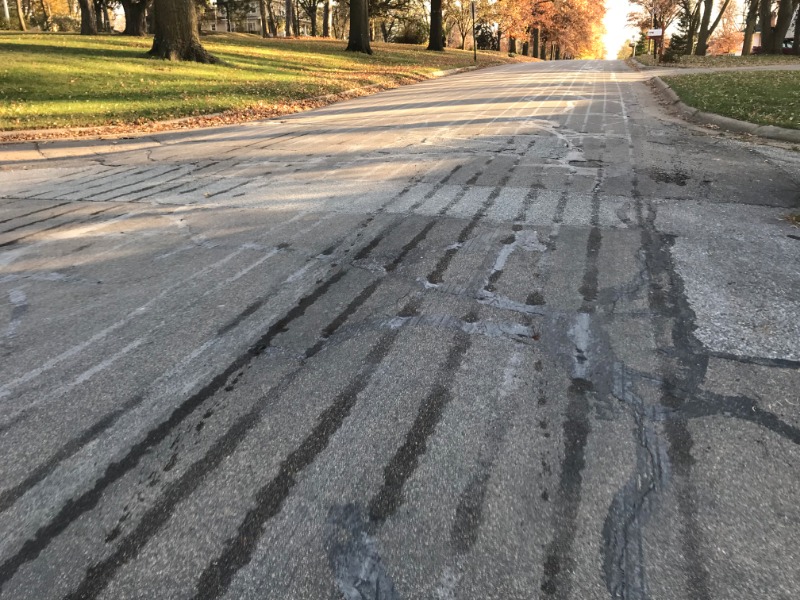 Crete streets were pretreated with salt brine the afternoon of Nov. 7 before winter weather hit the area that night. The sprayer, attached to a Street Department truck, leaves a trail as seen in the photo.
The City of Crete has equipment and a weather protocol in place for use of a salt brine system to combat icy streets in priority areas this winter.
The process could be used as soon as this week.
Use of the salt brine process by the Street Department will depend on several weather elements, such as rain. While the brine will be applied before an anticipated freezing event, rainfall at an inopportune time in the process can wash away the brine or dilute it to where it becomes ineffective.
Salting or sanding of streets in other areas of the city will remain a Street Department practice in response to freezing conditions, as well as determining the best and most effective times to do snow removal depending on weather forecasts as the winter weather season nears.
The brine storage and distribution equipment was purchased at a cost of about $35,000, which included equipment for use with one of the Street Department's current dump trucks.