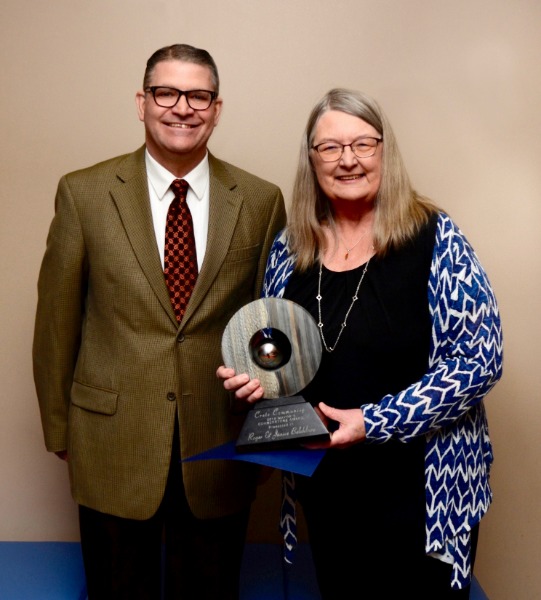 Mayor Roger Foster presented the Cornerstone Award to Janice and the late Roger Belohlvay in honor of their commitment to Crete and the business community, in which they used their entrepreneurial spirit to help create and sustain growth . . .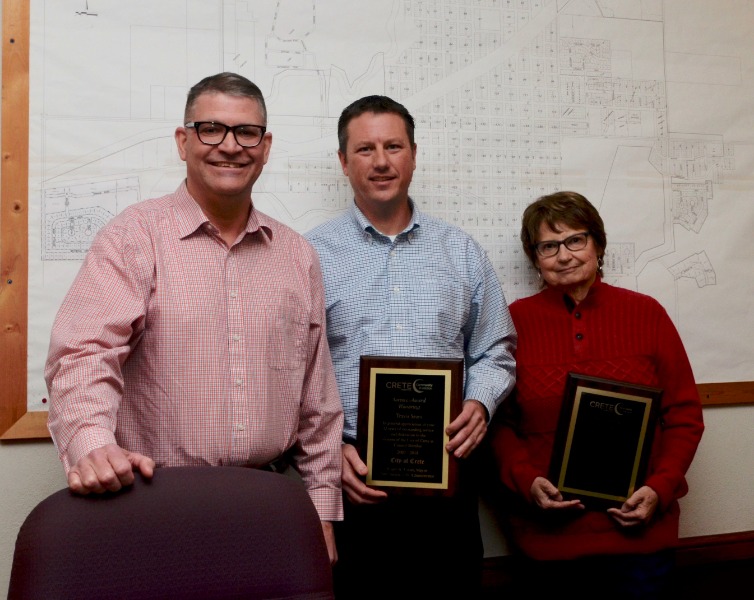 Sears, Henning recognized for service
Mayor Roger Foster , council member Chuck Vyhnalek and two, newly elected officials took the oath of office at Tuesday's regular council meeting while two longtime officials were recognized for their service to the City of Crete. . . .