"A Universe of Stories" theme for Summer Reading
Programs in June and July
Readers of all ages will explore all things 'space' this summer as Crete Public Library presents "A Universe of Stories" during the summer reading program. The kickoff is on Saturday, June 1 from 10-11:30 a.m. in City Park.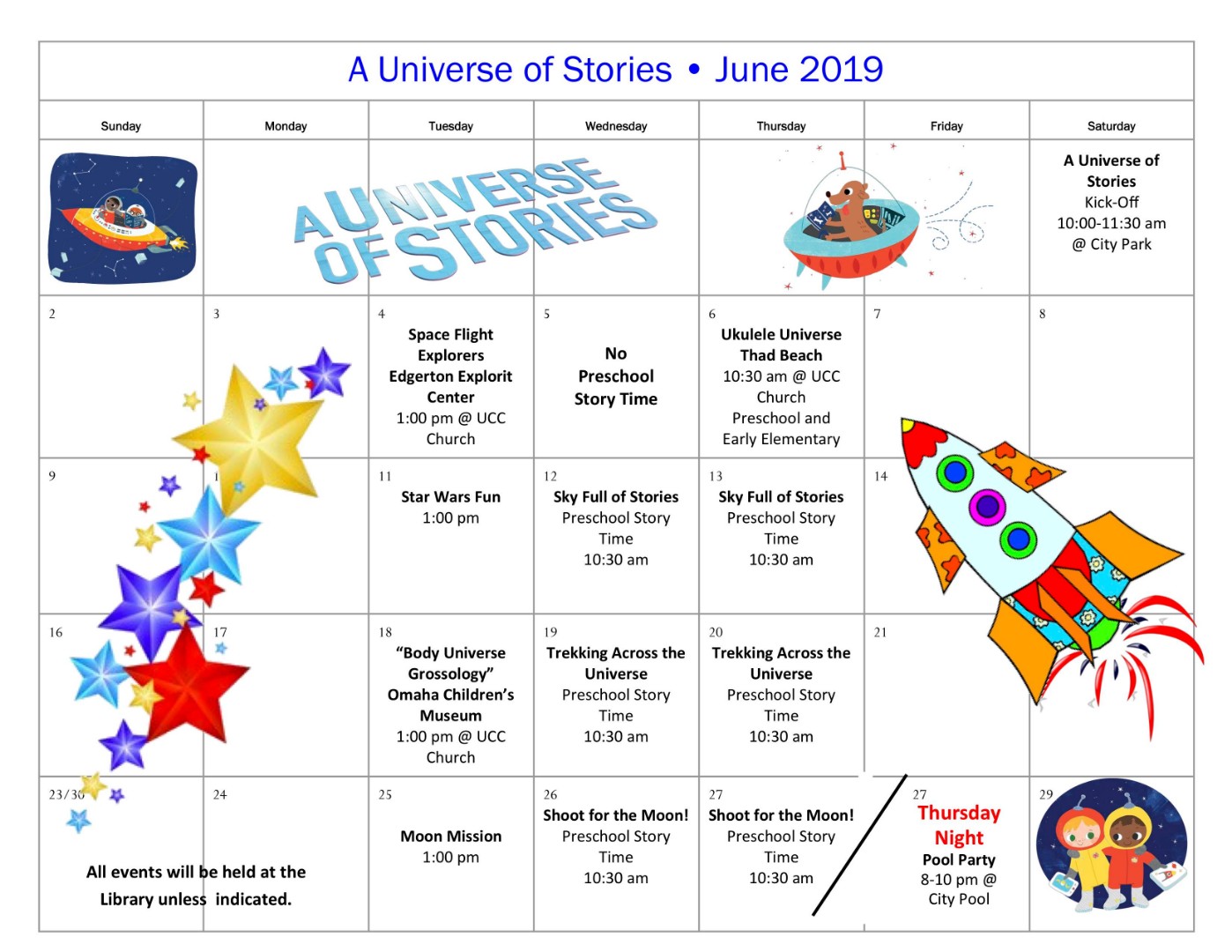 Activities include group games, space-related crafts, art projects, science and engineering experiments, costumes, story times, independent reading and more. All activities and programs are open to children free of charge, but registration is required and ends on June 1. Forms and calendars are available at the library or the links below.
Click here to download a two-page June/July schedule pdf.
Preschool story times are offered Wednesdays or Thursdays in June and all school age programs will be on Tuesdays at 1 p.m. Locations may vary for programs. The pool party, for all ages, is slated for Thursday, June 27, from 8 to 10 p.m. at Wildwood Pool.
July programs include two Wednesday events, Book Bingo, a scavenger hunt, and family movie night in City Park on Friday, July 26 at dusk.
Summer Reading participants age 7 and under need to be accompanied by parent or guardian during Summer Reading activities. The Library encourages parents and guardians to arrange safe escort to and from programs. Library staff is not responsible for children before and after programs.
For more information, stop by the library, call 402.826.3809, or email Crete Public Library