Hometown Scavenger Hunt
Return forms to the library by Aug. 3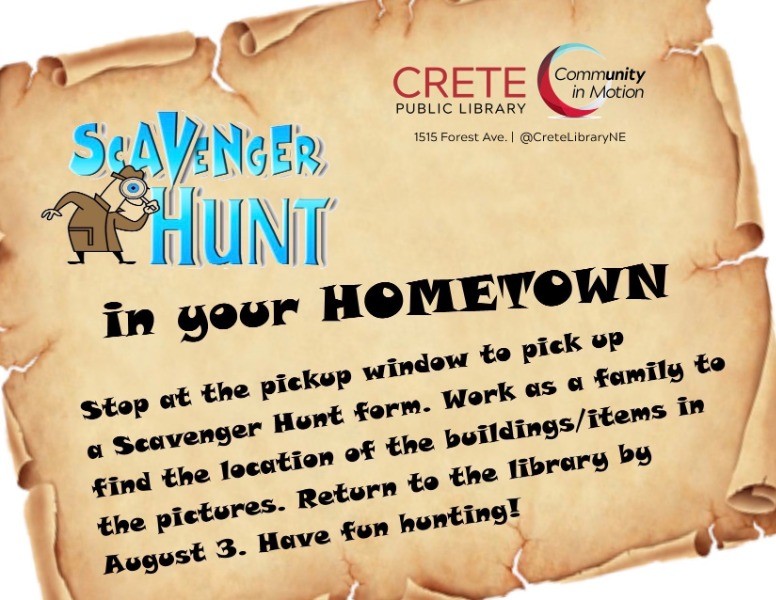 Crete Public Library's Summer Reading Program scavenger hunt:
How well do you know your hometown? Do you know where to find the items/buildings pictured on the scavenger hunt form?
Take a walk/drive to find the location and write it in the space to the right of each photo. If you get REALLY stuck, we might be persuaded to give you a hint. Maybe. Probably. Oh, okay. We'll give you a clue!
Download the form or pick one up at the library's drive-up window.
Return at the library book return (drive-thru on the south side of the building) no later than Aug. 3.