Glass not accepted in recycling program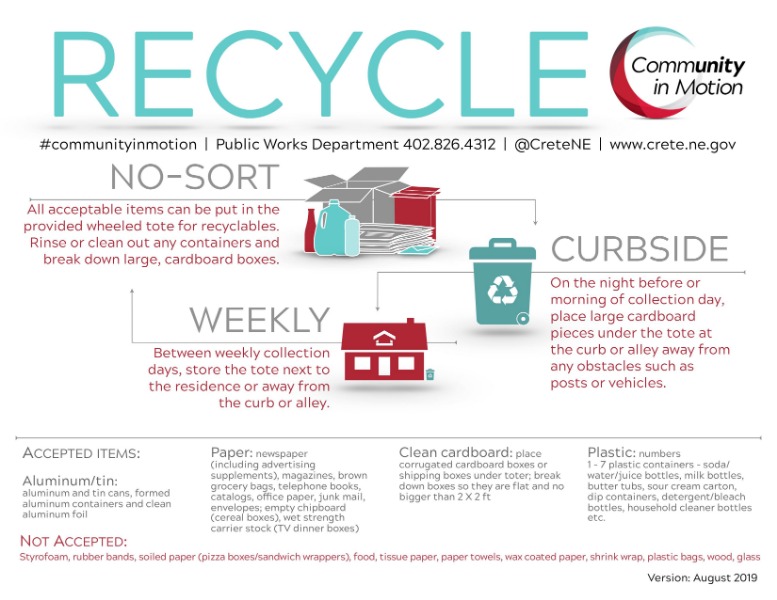 The recycling program available to Crete residents through The Garbage Company no longer accepts glass.
Accepted items include aluminum and tin, paper, cardboard and plastic.
Not accepted: styrofoam, rubber bands, soiled paper (pizza boxes/sandwich wrappers), food, tissue paper, paper towels, wax coated paper, shrink-wrap, plastic bags, wood and glass.
Find more information on garbage and recycling..
City Hall - 243 East 13th Street
Public Works: 402.826.4312

The Garbage Company: 1.800.322.4272