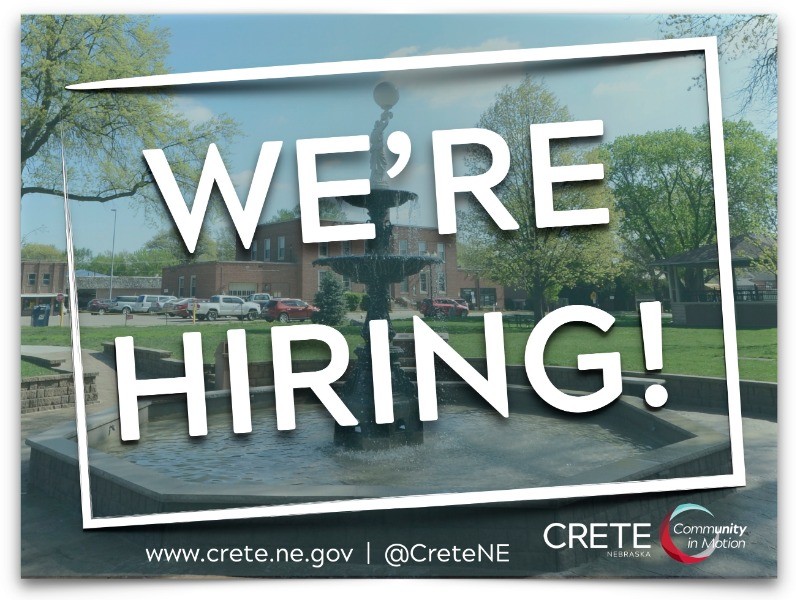 Applications close on Dec. 6, 2020
Crete is a growing and diverse 'community in motion' with over 7,000 residents who call it home. We embrace our pioneering heritage and present-day diversity and continue to thrive with a strong economy, . . .
Employment Opportunities Thank you for your interest in employment with the City of Crete. Employment opportunities with the city and accompanying application materials will post in this section when they become available. . . .