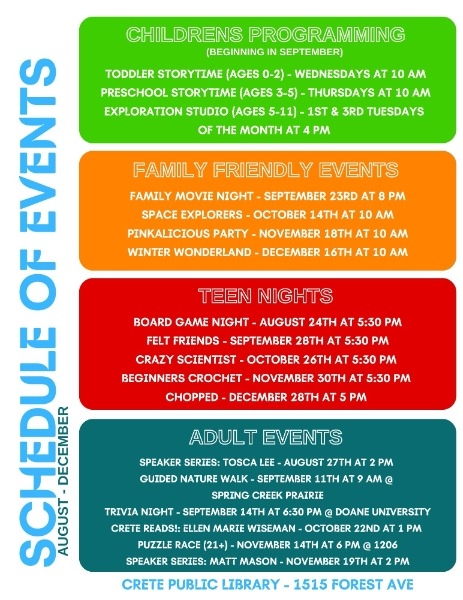 Themed activities, family events, teen nights, speakers fill fall/winter calendar
Crete Public Library's schedule of events through December includes children's activities, family friendly programs, teen nights, and adult events. Watch for more details on these and additional events as announced. Contact the . . .
Video of virtual talk with author now available
Crete Public Library 1515 Forest Ave. Crete, NE 68333 Phone: 402.826.3809 librarystaff@crete.ne.gov Update: Video of a virtual talk with author Ellen Marie Wiseman is now available in two parts. See below... . . .