History of Crete Public Library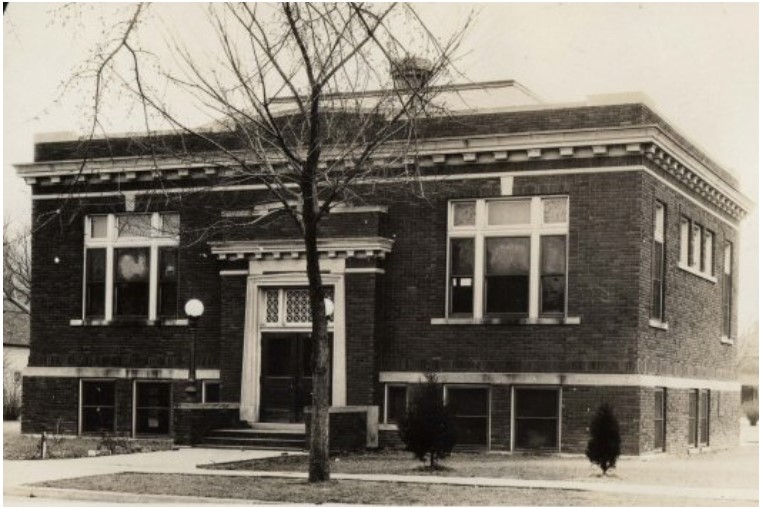 Like many small towns, women's organizations sprung up after the Civil War, and Crete was no exception. In 1878, the Crete reading room was established by the Red Ribbon Club, a temperance organization. The library moved several times, ending up in the City Hall in 1891. The Woman's Club of Crete were the volunteer librarians and in 1912, the library had 4,521 books and a circulation of 20,500.
Crete had a population of 2,400 in 1913 when John Tully approached the Carnegie foundation about getting a library. The Crete News on September 25, 1913 extolled its citizens to support the project, writing, "Let Crete citizens continue to lead and may her 4,000 good citizens boost, push, pull and boost."
The Carnegie gift was $10,000, the architect was J. W. Salmon of Lincoln and the builder was John Kenst. T.H. Miller, president of the Crete State Bank, donated eight of the lots that eventually became the Post Office, City Hall and the library. What is now called, City Park, was first known as Miller Park after the Mr. Miller's generous donation.
The library and the city continued to grow and by 1967, the need for expansion became acute; however, the additional space was not completed until 1985. Once again the library is facing acute shortage of space, and a bond issuance was approved in November, 2016 that will provide the funds to construct a brand-new library, community center and technology space where the old Tabitha hospital once stood.