Public Works Contact Directory
Starting Thursday, May 12: Please use City Hall doors on the south side (City Park side). Parking is available. The north (13th Street) doors will be closed during reconstruction of the stairs and sidewalk.
---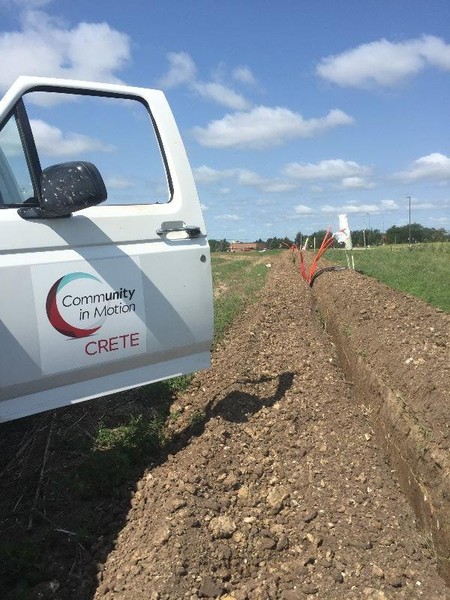 City of Crete
Departments of Public Works

City Hall - 243 East 13th Street
(Utility Office main entrance on south side)
P.O. Box 86
Crete, NE 68333
Phone: 402.826.4312
Recognizing the needs of both our residents and businesses, the Public Works Department is responsible for providing a wealth of vital services to the community through the departments listed below.
For all Public Works contacts call 402.826.4312. Calls will be transferred to the proper extension. The Public Works Utility Office at City Hall (ground floor entrance on south side, with parking) is staffed to assist utility customers as well as answer questions and concerns about other city projects and services. Among forms and documents available at the Utility Office:
Utility Issues: If residents have any ongoing or immediate utilities issues or concerns (electric, water, sewer, trash or recycling, streets) they should call the Public Works Office. If situations occur after regular business hours, calls to this number will be answered by dispatchers who will notify the proper on-call city personnel. This is the most direct and efficient way to contact the city regarding these issues.
---
City Administrator:
Tom Ourada
tom.ourada@crete.ne.gov

Public Works/Utilities Office:
Diann Nettifee, Office Manager
diann.nettifee@crete.ne.gov

Building Inspector/Zoning:
Brad Bailey, Municipal Building Inspector
brad.bailey@crete.ne.gov

Electric Department:
Brian Schmidt, Electric Line Superintendent
brian.schmidt@crete.ne.gov
Gordon Bridges, Power Plant Superintendent
gordon.bridges@crete.ne.gov

Water Department:
Tim Coffey, Water Department Superintendent
tim.coffey@crete.ne.gov

Public Works: Water, Wastewater, Streets, Park Maintenance
Brian Stork, Public Works Director
brian.stork@crete.ne.gov

Waste Water Department:
Brandon Koll, Waste Water Superintendent
brandon.koll@crete.ne.gov

Street Department:
Trenton Griffin, Street Supervisor
trenton.griffin@crete.ne.gov

Cemetery:
Jason Dunham, Cemetery Sexton
jason.dunham@crete.ne.gov

Garbage & Recycling Collection:
The Garbage Company
1-800-322-4272

Transfer Station/Landfill:
The Garbage Company