About Crete Public Library
Update March 18: Access to the Library building is closed to the public, effective Wednesday, March 18 until further notice. Read more about services available.
---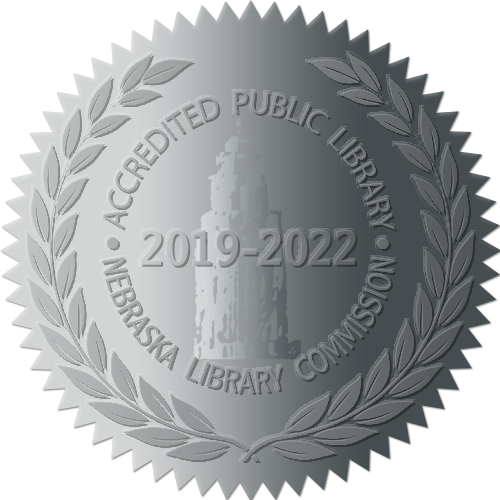 Launch the second image gallery player
Crete Public Library is accredited at the Silver Level by the Nebraska Library Commission.
Crete Public Library is devoted to serving the citizens of Crete and surrounding areas with our print and electronic resources as well as our programs. We have been promoting literacy, computer skills and life-long learning through our well-stocked print/eBook/audiobooks, as well as our enriching programs.
Crete Public Library is accredited through the Nebraska Library Commission at the Silver Level through 2022.
Crete Public Library at a glance - 2018:
Welcomed 44,408 visitors from Crete, Saline County, and beyond

Circulated 74,065 library books and media

Maintained 23,005 print books, audiobooks, and DVDs

Provided computer access to 4,158 visitors

Engaged 7,040 youth and adults at 331 library classes and events
Check out the resources and services available at Crete Public Library:
City of Crete
Joy Stevenson, Library Director
Crete Public Library
1515 Forest Ave.
Crete, NE 68333
Phone: 402.826.3809
joy.stevenson@crete.ne.gov
crete.library@crete.ne.gov
Library Hours:
Monday, Friday, Saturday: 9:30 a.m. - 5:30 p.m.
Tuesday, Wednesday, Thursday: 9:30 a.m. - 7:30 p.m.