Street Department
Street Department, City of Crete, NE.
City of Crete
Departments of Public Works
Street Department

City Hall - 243 East 13th Street
Street Shop - 212 East 15th Street
Public Works: 402.826.4312
Public Works Directory
To report problems or concerns with city streets please call the Public Works Department.
The Street Department of the City of Crete maintains all the public roadways in the City. The Department is involved in a certified bridge inspection process to inspect, repair and maintain bridges within the City. The department repairs and maintains streets by sweeping, striping, tarring, and fixing potholes, keeping rights of way mowed and maintains signs. When needed, they replace concrete and curbing. The Public Works Street Department employees have the ability to respond quickly day or night for emergencies with 90 combined years of experience.
Street Improvement Plan
The City of Crete is required by Nebraska state law and the Nebraska Department of Transportation's Rules and Regulations to submit an annual Street Improvement Plan for highway, road, and street improvements.
View the current 1 and 6-Year Street Improvement Plan narratives and maps (2023 pdf)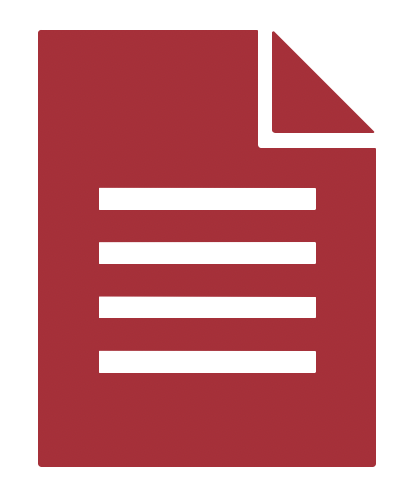 The Street Department uses an industrial snowblower, purchased in 2019, to efficiently remove snow by truckloads from downtown streets; Crete, NE.
Streets, alleys, and rights-of-way
Rock, gravel, dirt, construction material, litter, and/or containers thereof cannot be placed upon any street, alley, right-of-way, or sidewalk without prior permission from the City. Contact the Public Works Department.
Snow and ice removal; salt brine pretreatment
During the winter the Street Departments' top priority is keeping citizens safe with the quick removal of snow and ice from the roadways. When needed all departments work together to clear the roadways. The Street Department will use a salt brine pretreatment during winter months to combat icy streets in certain areas of town. The brine will be applied before an anticipated freezing event if conditions allow, however, rainfall at an inopportune time in the process can wash away the brine or dilute it to where it becomes ineffective. Salting streets in other areas of the city will remain a city practice in response to freezing conditions. Street Department crews may push snow to the middle of downtown streets for removal with an industrial snowblower.
For more winter information, see the Winter Weather Guide.
Commercial Snow Removal Permit
A City of Crete permit is needed to move snow in city right-of-way. Current permits are issued to applicants for the winter season, 2021-2022. Find this permit online in the Forms and Documents section or at the City Hall Utility Office; completed forms should be returned to the Utility Office, with a ground floor entrance on the south side of City Hall. Residents and commercial operators should also note it is against city code to push snow off private property onto city right-of-way. Citations can be issued.
Emergency Snow Routes
View larger map (pdf) or go to the online map and select 'Emergency Snow Routes' under the Layers tab)
After a significant snow event, three or more inches of accumulation, the city may declare a Snow Emergency, during which time parking along marked Emergency Snow Routes is prohibited and vehicles in violation will be towed.
The city has marked Emergency Snow Routes on arterial streets including: Highway 33/103, Hawthorne, Boswell, Iris, and Main Avenues; East 1st, East 4th, East 5th, East 9th, East 14th, East 15th, and East 29th Streets; others include Betten Rd., the entire downtown area and streets around Crete Elementary school.
Parking tickets and towing - year round information
24-hour Parking: Vehicles cannot remain parked on streets, public roads or public property for more than 24 hours at a time.
Downtown Parking: Parking is prohibited in the downtown area between 2-4 a.m.; watch for posted signs.
Tickets and Towing: Vehicles parked in violation of these ordinances and other posted regulations are subject to tickets and towing by the Crete Police Department. City Code, Chapter 5, Article 4. Any vehicle cited three times within 30 days may be towed on the issuance of the third ticket. Find more information on parking tickets and vehicle impound fees issued by the police department.
Mosquito Control
The City of Crete is diligent in the fight against disease carrying mosquitoes. Mosquito spraying is done on a weekly schedule, weather conditions permitting. Spraying in town is on Mondays and Thursdays starting about 30 minutes before sunset until finished, about 11:30 p.m. The route covers within the city limits and depends on wind direction. Tuxedo Park is treated with spray on Monday, Wednesday, and Friday mornings to avoid activities in the park.
Start date for mosquito spraying: June 2023.
Street Beautification
The Crete Community Foundation's partnered with the City for a downtown beautification plan after researching and gathering examples and information from projects in other communities. The foundation purchased benches, planters, and garbage cans, which were placed in spring 2019 along Main Street from 11th to 14th Streets and for one block east and west from the 13th and Main intersection.
The Street Department created "bump outs," or club extensions, along Main Street in specific locations, to place additional benches and plant trees.
The bump outs take some parking spaces, however, several areas have parking stalls redrawn to adequately accommodate vehicles and still maintain proper downtown parking needs, including the same number of handicap accessible parking spaces.